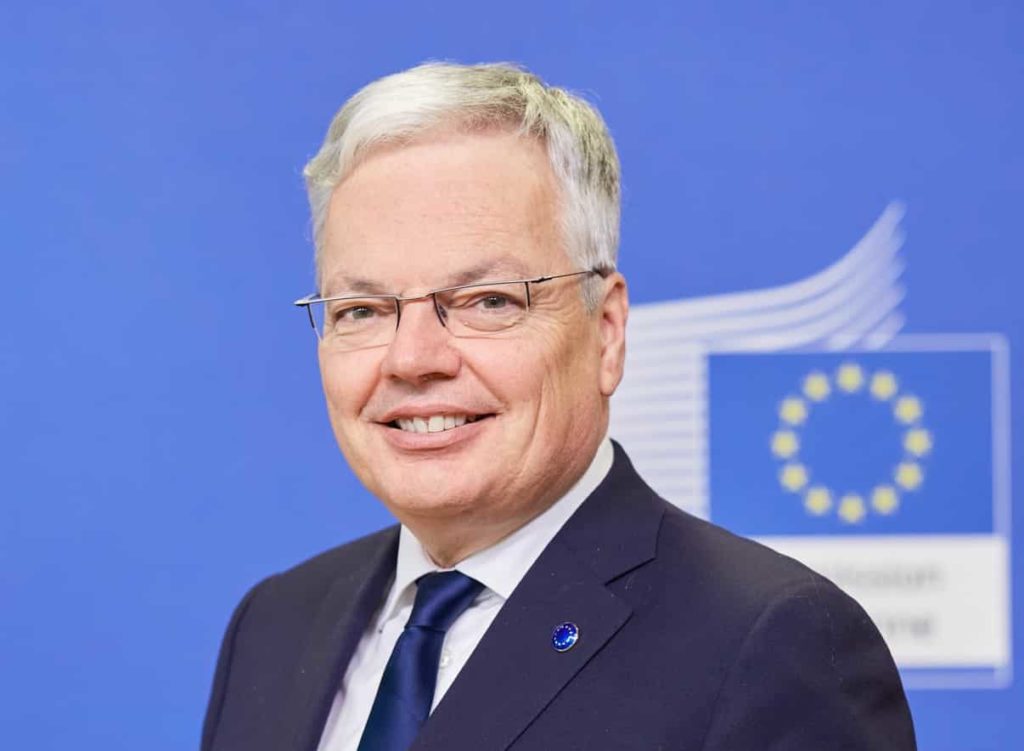 Overview
With a law degree from the University of Liège, Didier REYNDERS is certainly one of the most brilliant politicians Belgium has ever known.

A lawyer, then Director General of the Local Authorities Department of the Ministry of the Walloon Region, before becoming Chairman of the Belgian National Railway Company, Didier REYNDERS entered politics as Chief of Staff to Jean GOL, then Deputy Prime Minister and Minister for Justice.

Next he was a municipal councillor in Liège, then Vice-President and President of the Mouvement Réformateur. His political career took off in the 1990s.

Elected as a Member of Parliament in 1992, he became Finance Minister in 1999 and held this position for 12 years, during which time he steered the changeover to the euro as President of the Eurogroup.

Deputy Prime Minister between 2004 and 2019, he headed the Ministry of Foreign Affairs and European Affairs, as well as the Ministry of National Defence.

He also played a prominent role in the management of the sub-prime financial crisis that led to the global economic crisis of 2008.

Indeed, with the help of President Nicolas Sarkozy, he participated keenly in the rescue of the European monetary system.

A tireless worker and fervent defender of the rule of law, Didier REYNDERS has occupied the coveted seat of European Commissioner for Justice since 2019.

While he will certainly discuss the war in Ukraine, he will mainly talk to us about the theme: "The European Union, more necessary than ever, from crisis to crisis!".


Practical info
12/10/2022
12:30
On reservation
Château Sainte-Anne, Rue du Vieux Moulin 103, 1160 Auderghem